Hallmarks
High School camp is space to be unplugged. A place to be who God created you to be, 10 days to step away from the stress of school and life. Sonlight High School camps fill quickly, a testament to how important the week of camp is to campers who return year after year. Climbing peaks, campfires and s'mores – it's a week high schoolers come back to year after year.
July 14-23, 2024 (Sunday – Tuesday)
****  10-Day is for 10th graders thru graduating seniors ****
Arrival Time: 4:00 – 5:30 Sunday July 14
Departure Time: 8:00 am Tuesday July 23. We'll have a continental breakfast for campers and parents. A short closing program will start at 8:30 am
What to Bring to High School 10Day
High School -10 Day
Tuition: *
Sonlight aims to keep camp affordable to all even as operational costs continue to increase. In 2023, a small group of donors are contributing an additional $50 towards each Sonlight participant. This has allowed Sonlight to maintain our current tuition prices for the 2023 season.
Financial Aid: Payment Plans Available
Additional scholarships available based on financial need – contact Mary Marugg, Director to apply 970.264.4379
*9th Graders may choose to attend AdventurePLUS or the Week Long High School Camps
AdventurePLUS for 7th – 8th – 9th graders
" I had an amazing time. I'm going to try to continue a spiritual journey. I was able to talk to my counselor and tell them things I never told anyone. I felt free. What a beautiful experience. I was able to let go of a lot of baggage" 
Arrival / departure and what to pack
About High School 10 Day Camp
10 days to be in a unique place in our world. An electronics free zone, a place to develop life long friendships, and explore faith in a safe place. One of our most popular camps, 10Days of camp allows us to slow down, go deeper as we explore our faith and build friendships.
This is a chance to be a kid, sing songs, climb a mountain, roast a s'more and be part of a community will feed the soul of a high schooler. The daily opportunity to hang out with college students grounded in their faith, and consider it a privilege to dialogue with young people about their world back home or their faith.
Sonlight high school camps fill the most quickly, the biggest testimony of a program well run is the campers who return year after year.
Letter from the Leadership Team
For 43 years, Sonlight has sought to live out Christ's mission and empower youth to become all that God intends them to be. Inspired by our mission to "Be With Kids, and Show them God", we are so grateful to be able to provide a space away for youth.
The Sonlight leadership team is diligently working on creative and innovative ways to make this summer the best one yet for both our new and returning campers. We continue to seek ways to remain faithful to Christ's mission in raising young people for God's reign. Whether for a weekend retreat, backpack trip, or week long camp – we hope to make Sonlight a place of God's rest and blessing for whoever might want to avail themselves of this ministry.
Thank you for entrusting us with the care of your children and youth—Sonlight continues its ACA-accreditation so that our programs and facilities will be the best that they can be. We are blessed by the continual commitment of campers, parents, guests, and donors who consider Sonlight to be a home away from home.
We look forward to greeting you soon with a warm "Welcome home!" and of course, offering you fresh-baked cookies.
Mary, Claire and Winston
Banquet Night Theme
"Music can change the world because it can change people."
– Bono
Jammin' Jukebox
This summer we are celebrating the power of music with our weekly banquet night theme: Jammin' Jukebox! Through the gifts some of us are given to play instruments all the way to the background noise of the radio on car rides – music is all around us. It has the ability to encapsulate memories, produce emotions, and bring people together in a way unlike noneother. Recognizing the true fashion of music's uniqueness, we invite you to use your creativity to come up with whatever suits your musical style best!
Some ideas:
Dress as your favorite genre of music (country, rock, pop, indie, etc)

Dress like your favorite artist/musician/band

Music Conductor

Dress as your favorite instrument

Dress as a Broadway show character

Disc Jockey (DJ)

Jukebox party – 1950's style dress

Let your creativity run wild!
FAQ's
How do you hire and train your staff?
We hand-pick college students through our selective hiring process. Pre-summer, our staff go through an extensive 10-day orientation and training. Our summer staff are fully trained in areas such as child development, homesickness, bullying, behavior management and safety. You entrust us with your child and we do not take that lightly. We want your child to have the best summer camp experience possible.
What other opportunities does Sonlight offer for high school kids?
Sonlight offers a variety of other summer programs for high school students.
Still have more questions? Call us! Mary Marugg, Director or Claire Madera, Program Director: 970.264.4379 . Visit American Camp Association's www.campparents.org for advice, how to choose the right camp, the impact of summer camp on child development and helpful information. We believe in the benefits of summer camp. We hope you will too!
Activities
All activities are intentionally programmed to relate to today's teens in meanginful ways. Some examples of our High School Camp activities:
Peak hikes in the San Juan National Forest
Team building and low ropes course
Rafting (dependent upon adequate river flow)
Axe Throwing
Digglers (mountain scooters)
Dodgeball
Archery
Daily worship and small groups
Frisbee golf
Geocaching
Bouldering wall
Sonlight's famous "Messy Games"
Arts and crafts
Evening activities (dance party, thematic night games, etc)
Themed meals
Soccer
Volleyball
Campfire skits and songs
Cancellation Policy
Should you cancel your registration, there will be a $150 cancellation fee. If you cancel your registration within 14 days of the start of the camp and we are unable to fill your child's space there are no refunds. There are no refunds or pro-rated pricing for early departures or late arrivals.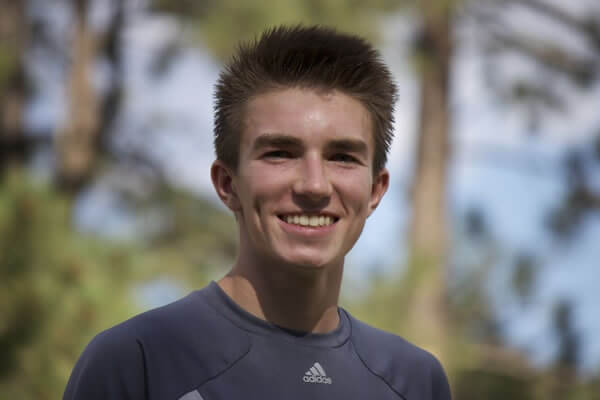 Schedule subject to change