Work Here
This will be no ordinary life
The Best Job Ever
You can make a difference. Live your faith in your work and play. Inspire greatness and create the safe space for kids to be who God created them to be. You'll play hard, and work even harder and it'll make you stretch and grow in ways you haven't before.
College students who want to invest in youth this summer: we would love to meet you! We hire a diverse group of young people who all have a passion to "Be with kids and show them God".
From the Leadership Staff "So You Want to Work at Sonlight?" Read More
Application Process
Easy as 1 * 2 * 3
Explore the website and watch some highlight videos
Read the job descriptions, and our "About Staff" post to ensure that you align with Sonlight Core Values and ministry intent. Be familiar with the Staff Handbook to learn more about some of the parameters of the position and our camp community. If you agree with our statement of faith and Core Values, then complete and submit the Online Application.
Interview with Sonlight Leadership staff.
Hiring Timeline
Interviews will begin in October will continue until all positions are filled
Hiring decisions are typically made within a month of the interview(s)
Apply early!
"Being on staff I understood for the first time what it feels like to be unabashedly yourself, and for people to love who that crazy, goofy, quirky person is. I learned that you can love others so deeply, even when they're different from yourself…. I learned that who you are is good enough, because it's exactly who you're supposed to be. Spending the summer at Sonlight was the best choice I've ever made, there's nothing better than being here."
Questions? We love conversation! Let us know what additional information we can provide regarding our positions or the application process.
Contact Us
"Sonlight has made me fall in love with serving others."
Summer Positions 2024
Application process for 2024 will open early October. Click on the job position for job details and job description. 
Be with kids! Live and work alongside the campers, mentoring, guiding and sharing all the fun of camp. Read full Job Description here. Hiring is underway.
Capture the spirit of Sonlight in photo and videos. Your creative vision is required to tell the Sonlight story to parents and camp families. Continuing for summer 2024 the option for a 1 week commitment. Read the  Job Description here.
This entry level kitchen position is perfect for someone who enjoys cooking and food and wants to learn the ins and outs of a commercial kitchen. Read full Job Description here
Support the program of Sonlight Camp through all the behind the scenes work. Program setup and takedown, mowing, dishes, and assisting with light maintenance. Read full Job Description here.
Support the program of Sonlight Camp through office work and all the behind the scenes work. Answering phones and email, managing camper forms, program setup and takedown, mowing and dishes. Read full Job Description here.
Take the lead on coordinating the Behind the Scenes staff to support all aspects of program. This position coordinates, as well as helps to accomplish the work to include program setup and take down, mowing. dishes, laundry and light maintenance. Read full Job Description here
Sonlight's Camp Nurses are responsible for the healthcare of campers and staff.  Current Colorado (or nurse compact state) RN license required. Read full Job Description here
Sonlight's Backpack Guides take our groups out for 5 day treks at a time and are responsible for the organization, set-up and clean-up of each trip.  Wilderness First Responder and backpacking experience required. 21 years or older .Read fullJob Description here. 
The Program Assistant will assist the Program Lead in coordinating all the details of scheduling, materials, and logistics for the Family Camp Summer Program. Returning staff preferred. Read full Job Description here
FAQ's
Why Sonlight? Our camp is small, and the benefits profound. We get to know kids on a personal level, and our impact is great. Each week is a different age group, so activities, worship and everything we do is tailored to that specific age group of campers. We live the Core Values of Sonlight as we work and play together
When does the hiring process begin? Our application process is open. We usually have all of our staff hired by the beginning of April
Where do your staff come from? All over the USA! Our staff are a diverse group of young people from all across the country. Some staff are former campers, others found us on Google, and everything in between. We enjoy having a good mix of folks to have a well balanced team
Is this a paid position? Yes. All of our summer staff positions are paid. In addition to your paycheck you also receive room and board, laundry, and worker's compensation insurance
When does staff training begin? Staff training begins May 29, 2024. The summer season runs through early August. A staff commitment is for the entire summer season
What about health insurance? Sonlight offers a small accident / illness insurance policy for summer staff. It does not cover any pre existing conditions. It is for injury /illness only. It is a small policy, not major health insurance
Academic Credit
Is your program of study camp related? You may be surprised to know that you can get academic credit from working at a summer camp! Sonlight is more than willing to work with college students who are interested in utilizing their summer not only as a summer job but as a paid internship or to receive college credit. Many of Sonlight's summer positions relate to the following fields of study:
Youth Ministry
Outdoor Recreation
Education
Business Administration
Food Service
Nonprofit Administration
Film/Video
A valuable job for learning soft skills to compliment a technical / scientific degree
If you are interested in receiving academic credit by working at Sonlight, first check with your advisor. Usually it involves a bit of paperwork on your part. Call us 970.264.4379 (main office)  
Important Links and Forms
Want to connect with us before you apply?
Contact Us with any questions or concerns.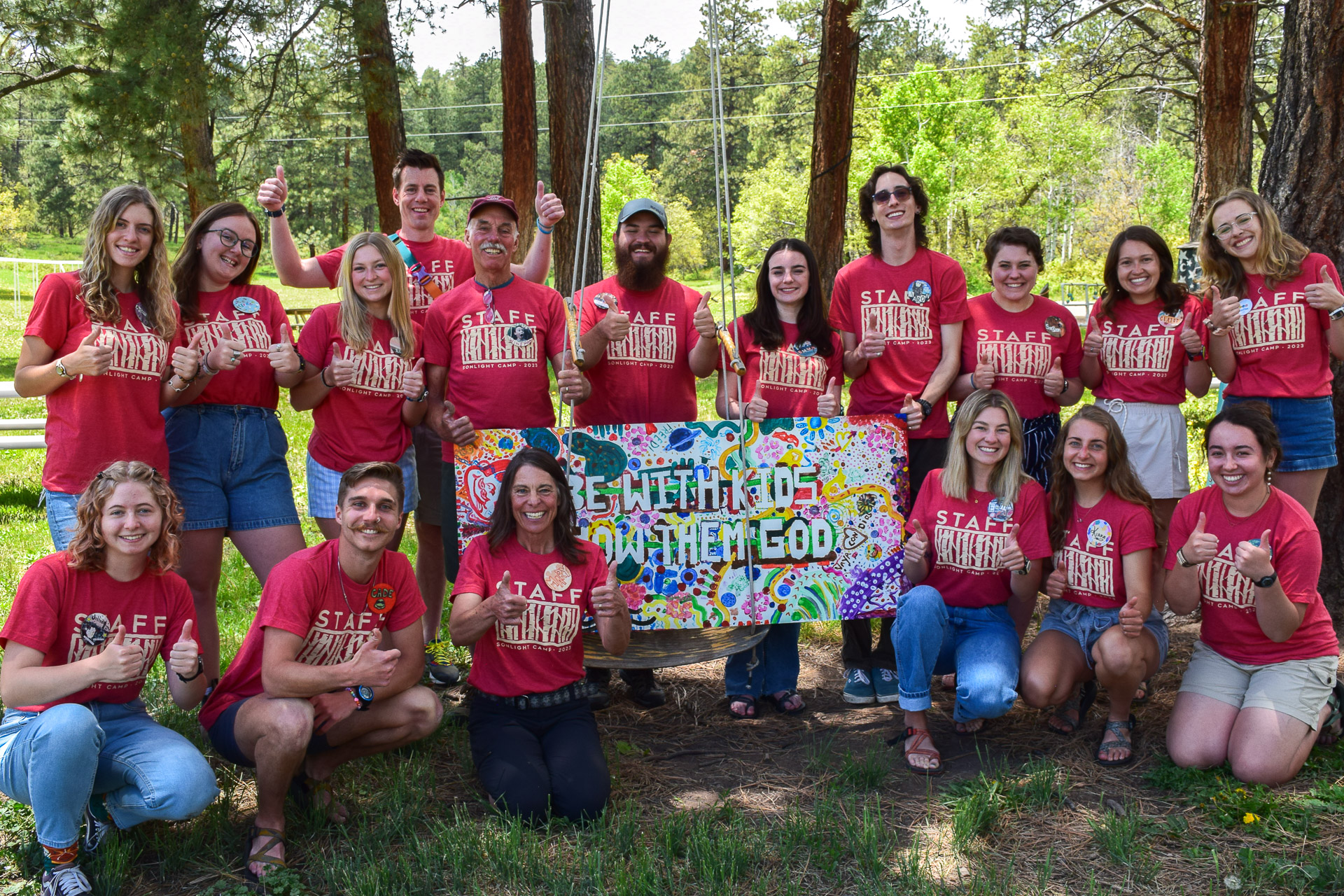 "To be on staff at Sonlight is to be part of something bigger than yourself"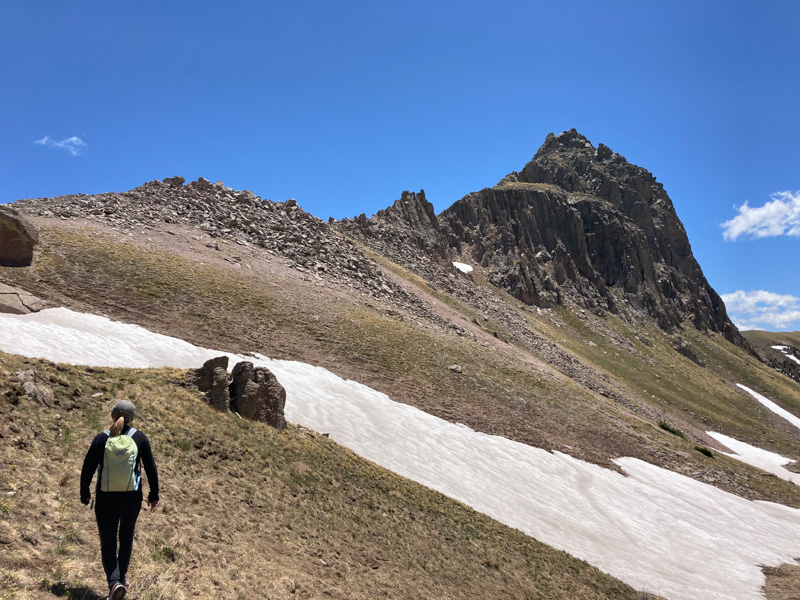 Already hired? Log in for forms and details