High School Camp
Rising 9th - 12th graders and graduating seniors
Hallmarks
High School camp is space to be unplugged. A place to be who God created you to be, a week or 10 days to step away from the stress of school and life. Sonlight High School camps fill quickly, a testament to how important the week of camp is to campers who return year after year. Climbing peaks, white water rafting, campfires and s'mores – it's a week high schoolers come back to year after year.
High School Weeks
July Session – July 15 – 21, 2018 (Sunday – Saturday)
Tuition: $625 | $460 (subsidized)
High School 10-Day Session – June 24 – July 3, 2018 (Sunday – Tuesday)
High School -10 Day Tuition: $845 | $625 (subsidized)
New in 2018: AdventurePLUS for 7th – 8th – 9th graders
Financial Aid: Payment Plans Available
Additional scholarships available based on financial need – contact Sara to apply 970.264.4379.
Convinced? Of course you are!
" I had an amazing time. I'm going to try to continue a spiritual journey. I was able to talk to my counselor and tell them things I never told anyone. I felt free. What a beautiful experience. I was able to let go of a lot of baggage"
High School Camper 2016
About High School Camp
Truly unique in our world, Sonlight's High School Camp is an electronics free zone, a place to develop life long friendships, and explore faith in a safe place.
The chance to be a kid, sing songs, climb a mountain, roast a s'more and be part of a community will feed the soul of a high schooler. The daily opportunity to hang out with college students grounded in their faith, and consider it a privilege to dialogue with young people about their world back home or their faith.
Sonlight high school camps fill the most quickly, the biggest testimony of a program well run is the campers who return year after year.
Letter From The Directors
Dear Camper Parents,
We are so excited to host your child at Sonlight Christian Camp for a week or more this upcoming summer. We look forward to a time of laughter, great food and many fun activities together. The week will be a balance of learning about ourselves and God, a time to ask those tough questions and an opportunity to grow as a person. With hiking, campfires and crazy games, we'll explore God's creation and life as God wants it to be. We hope it will be the BEST week of your child's summer.
If you have any questions or concerns about Sonlight Camp, our staff or our program, please contact us. If there are unique or special circumstances that apply to your child, also let us know so we can serve your family better. Our passions are kids and camp. We want every camper to love the Sonlight Camp experience. See you this summer!
Vaya Con Dios,
Emrys Tyler, Co-Director – emrys@sonlightcamp.org
Sara Tyler, Co-Director – sara@sonlightcamp.org
Chelsea Poest, Program Director – chelsea@sonlightcamp.org
Sonlight Office – 970.264.4379
FAQ's
How do you hire and train your staff?
We hand-pick college students through our selective hiring process. Pre-summer, our staff go through an extensive 10-day orientation and training. Our summer staff are fully trained in areas such as child development, homesickness, bullying, behavior management and safety. You entrust us with your child and we do not take that lightly. We want your child to have the best summer camp experience possible.
What other opportunities does Sonlight offer for high school kids?
Sonlight offers a variety of other summer programs for high school students.
10-Day High School Camp: In 2018 we continue with our 10-Day high school camp
Counselors in Training (CIT) Program: A program for 16-18 year olds: gain experience working with youth within a camp setting. Application required.
Still have more questions? Call us! Emrys and Sara Tyler, Directors: 970.264.4379 Chelsea Poest, Program Director: 970.264.4379 Visit American Camp Association's www.campparents.org for advice, how to choose the right camp, the impact of summer camp on child development and helpful information. We believe in the benefits of summer camp. We hope you will too!
Activities
All activities are intentionally programmed to relate to today's teens in meanginful ways. Some examples of our High School Camp activities:
Peak hikes in the San Juan National Forest
Team building and low ropes course
Rafting on the Animas River (dependent upon adequate river flow)
Digglers (mountain scooters)
Dodgeball
Archery
Daily worship and small groups
Frisbee golf
Geocaching
Bouldering wall and climbing walls
Sonlight's famous "Messy Games"
Arts and crafts
Evening activities (dance party, thematic night games, etc)
Themed meals (i.e. Mario's Italian Dinner or Wild West Burger Cookout)
Soccer
Volleyball
Campfire skits and songs
Summer 2018 Theme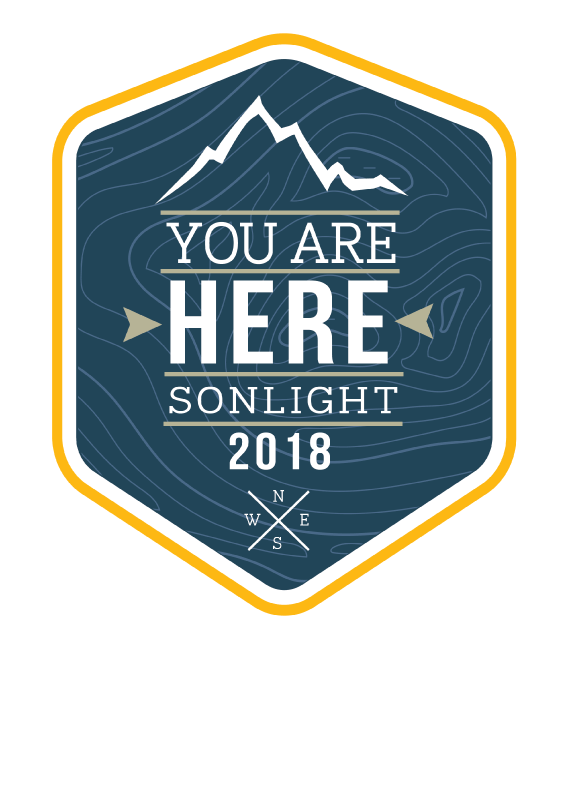 Welcome to Summer 2018: A summer of putting aside the tomorrows and the yesterdays and saying, HEY, I'M HERE TODAY and learning to love and live in the moment. Because, life is happening all around us – in the small moments and in the grand ones, too. Let's gather together this summer to put aside our phones, grab a friend's hand and give three hip hip hoorays to the chance to do life with one another in a real, present, and authentic way.
You are here! Wherever you find yourself right now, I encourage you to be fully there. Don't let the wonder and glory of life pass you by. Jesus continues to work and be fully present in those small, sometimes mundane moments. So, let's all try to live out our lives RIGHT NOW instead of waiting for life's next big moment to happen.
Sing a little louder, dance a little bit crazier, jump a little higher, love a little more. Enjoy it.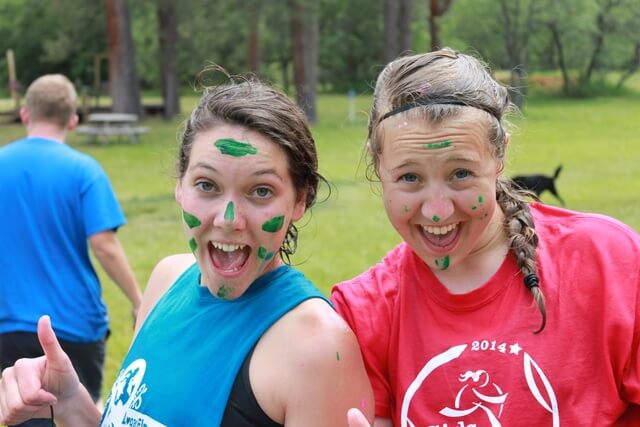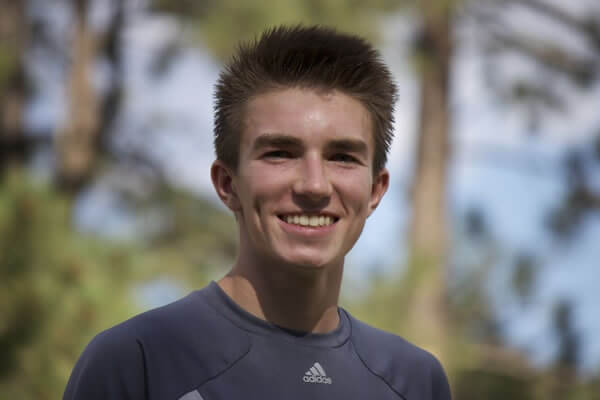 Options For High Schoolers
Dependent upon age and grade