2023 High School Fall Retreat
Join us! This weekend we invite you to become in tune with the essence of the Divine as we explore elements of spiritual well-being. In discovering the magic of Sonlight and a moment away, we believe we'll offer a path where participants anticipate the profound moments in their everyday world.
Come connect with friends and staff, enjoy fantastic food,  pumpkin carving, and time to learn more about spiritual well-being. We are priviledged to have John Hamilton and Joey Mainini teaming up to provide content.
A relaxed weekend to get a Sonlight re-charge! Historically one of our favorite weekends of the year, we can't wait for you to join us!
October 27-29, 2023
Arrive: Friday evening 7:00 pm
Depart: Sunday after lunch 2:00 pm
$44 (To celebrate 44 years of Sonlight Camp!)
Our Fall Retreat Speakers!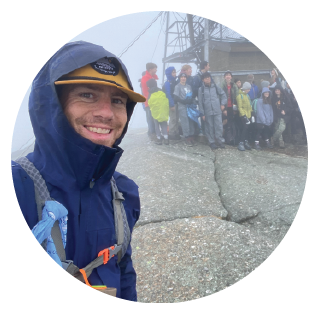 John Hamilton
John is a strategic leader in the camp, out-of-school time (OST) and youth development fields. He currently serves as Chief Strategy Officer for the Alliance for Camp Health (ACH). John has a deep understanding of mental, emotional, and social (MESH) health needs of youth, national program expansion and a hope-filled perspective.  A former director of a faith based camp in California and as a Sonlight camper parent, John brings a deep love of camps and the magic that happens at camp.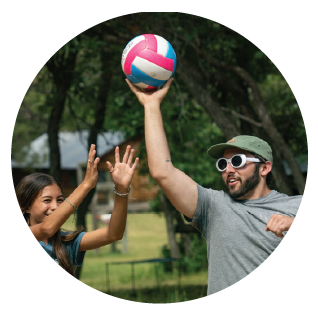 Joey Mainini
Well known to the Sonlight community, Joey is a former Sonlight staff member. A Licensed Master of Social Work in Texas, Joey works in the school district providing counseling support for students to process and heal. One of Joey's favorite things about camp is the building relationships with campers and staff through laughter, conversations, trying new challenges, and fun!