Donate
Because JOY flows both ways
"The reason we choose to donate to Sonlight is that we love the magic of Sonlight. Here's what happens when we donate to Sonlight: the dollars morph into all sorts of things. Tangible and intangible, mundane, and magnificent. Those dollars become hammock villages, dance parties, dish soap, wacky hats, music, mischief, nonsense, chocolate chip cookies, lightbulbs, bandaids, giggles, stick horses, memories, lifelong friendships, and a million other magical transformations."
Support Sonlight
Camp is a place where kids can be themselves. Join us in making this happen
Scholarships | Designated Donations | Endowment | Undesignated Donations
Why Give?
It takes resources to be an impactful ministry that endures. Your support helps Sonlight be generous, impactful and resilient. It allow us to keep mission at the center of our decisions.
Our community includes very faithful donors who support Sonlight in a variety of ways. 
Donations make a significant impact by providing scholarships to campers, designated donations may be directed to specific areas, endowment donations will provide a revenue stream in perpetuity and undesignated donations are used as needed.
Any questions? Give Mary Marugg (Sonlight Director) a call 970.264.4379 or email [email protected]
Thanks for your part in making Sonlight a great place for kids!
These funds fill the gaps! They provide for maintenance, program upgrades and all the costs associated with keeping camp great
Give Sonlight to the Next Generation
"I don't know how to verbalize the tremendous impact Sonlight can have with only one week out of the entire year… what goes on at camp touches lives in ways that nothing else can. Please use my monthly donation where you can use it."
Give Sonlight Today or Give Sonlight To the Next Generation
Sonlight welcomes all gifts big and small, your generosity does not go un-noticed. We actively raise funds for scholarships so that all can enjoy camp today. Generous donations to the Program Excellence Fund enables us to go beyond the operating budget to provide new programming, facility maintenance and education for staff to keep Sonlight relevant. The Endowment will Give Sonlight to the Next Generation.
Campers, parents, friends, relatives, staff and alumni staff are all donors. The Sonlight family continues to give back, enhancing the community spirit and ensuring magical weeks of camp for generations to come.
Scholarship Fund: Give Sonlight Today

Established in the early 1980's, the scholarship fund makes camp available to all kids. Historically Sonlight distributes over $33,000 in scholarships and subsidies to help kids attend Sonlight. Individuals and churches contribute to keep this fund healthy. All proceeds from our small camp store go to the scholarship fund as well.
Program Excellence: Give Sonlight Today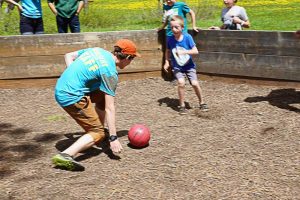 These donations fund new programs, staff enhancement, training, facilities projects and maintenance.
Program excellence funds were used in 2019 to send Sonlight year round staff to both regional and national camp conferences. This education and networking with our camp colleagues is invaluable as the staff work to keep our program relevant for youth today. 2019 program excellence funds were added to a grant awarded to Sonlight to purchase new mountain bikes. The hammock village, natural free play area, gaga pit, 9-square in the air, more extensive geocaching, archery upgrades and continuing education for staff were built with these funds in 2014-18.
Endowment: Give Sonlight to the Next Generation
Give Sonlight To The Next Generation
Summer 2022 will be Sonlight's 43rd summer and we are well in to our second generation of campers and staff. The Sonlight Endowment (established in 2012) are funds permanently set aside to generate an annual revenue stream, and give Sonlight to the next generation. Donations from staff members, parents, campers, friends and and friends of friends are building the fund. Gifts from $5/month to a check for $30,000, all donations contribute to making our goal of $2.5 million a reality. The fund is over $1,800,000 as of February 2022.
The Sonlight Endowment is held by the Community Foundation Serving Southwest Colorado. Sonlight has the option of drawing 4% of the fund out a year, to be used at the Board of Director's discretion. The fund is permanently held by CFSSW (funds managed by Dodge and Cox, Investment managers) to provide a revenue stream in perpetuity. Sonlight Camp is a 501(c)3 organization.
"Every kid deserves a place where they can be confident in who God created them to be."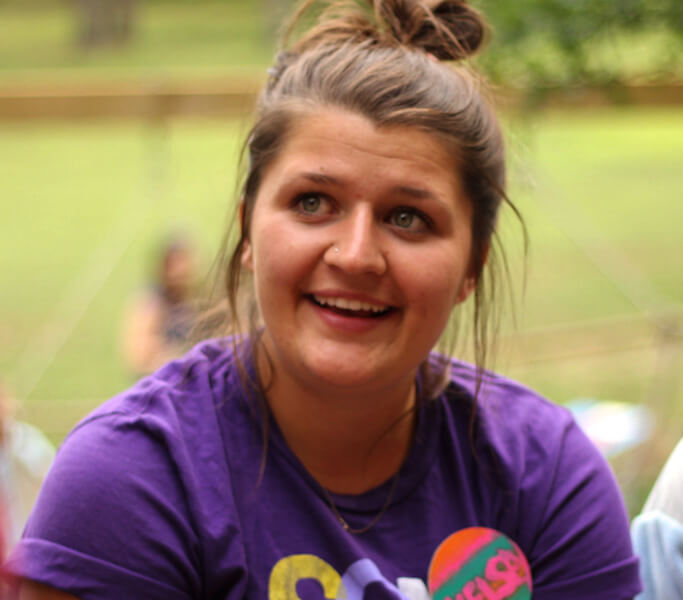 Donations to Sonlight in memory of some of our favorite people
Sonlight 2020 Impact Report
Contact Us
For additional donation, endowment, bequest or gift of stocks information contact Winston Marugg.
970.264.4379
Winston Marugg – Founding Director
970.749.4863
[email protected]
501 (c) 3
Sonlight is and has always been a non-profit organization founded on the principals of ministry. Our focus is getting kids to camp. All contributions are tax-deductible.


Shop AmazonSmile, designate Sonlight Camp (Sonlight Adventures, Inc) as your preferred charity. The AmazonSmile Foundation contributes 0.5% of your purchase to Sonlight Camp. Thanks to those who have specified Sonlight on their AmazonSmile account – those quarterly checks have impact.


Colorado Gives Day
Tuesday December 6, 2022
Give where you live! Colorado Gives connects donors with Colorado non-profits, and gives nonprofits an expanded base of supporters. swcogives.org
Donate through Colorado Gives
Sonlight Camp is a 501(c)3 organization. For more information about donating to Sonlight Camp click here