GrandCamp
For Grandparent(s) and grandkids 2nd grade and older
Hallmarks of GrandCamp
Our programming is intentional to build relationships between the generations, creating memories that will last a lifetime. An ideal time to introduce younger kids to camp with some support in place. We do camp with both Grandparents and Grandkids, with our summer counselors supporting all activities.
GrandCamp: For rising 2nd graders thru high schoolers, and GrandParent(s)
Dates: June 6 – 9, 2018 (Wednesday- Saturday)
Tuition: $250 per person. Maximum of $1000 per family
Financial Aid: Payment Plans Available
Additional scholarships available based on financial need – contact Sara to apply 970.264.4379.
For registration: Due to issues beyond our control, adults will have to call the Sonlight registrar Sara: 970.264.4379 to register
Sleeping arrangements will be determined based on registrations for this program. Because of the mix of age and genders encompassed in this program, we cannot guarantee family sleeping arrangements.​ If you have any concerns, please contact the Sonlight office: 970.264.4379
Don't miss out on Sonlight
High School Fall Retreat registration is open. Summer Camp 2018 registration will open January 2, 2018
"What I perceive as a grand is that every camper was welcomed, encouraged and loved. Every single thing over the three days was showing god's love and grace."
GrandCamper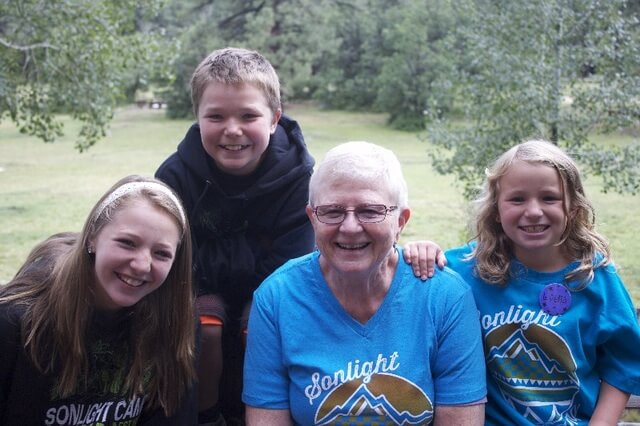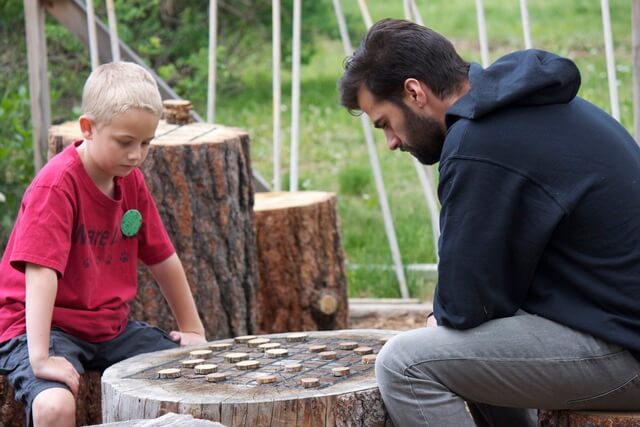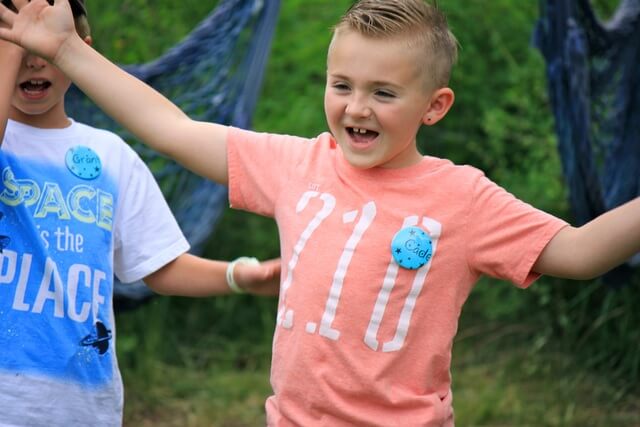 About GrandCamp
Camp for grandparents and grandchildren: No parents allowed!
Camp is for all ages. Sonlight offers an opportunity for grandparents to experience camp with their grandkids. Enjoy a long weekend with the grandkids — neither of you will have the chance to be bored! Hiking, crafts, games, songs, biking, s'mores around the campfire – enjoy all this and more as you grow closer as a family within a fun, Christ centered environment!
The GrandCamp provides grandparents an opportunity to spend quality time with their grandchildren while giving parents a well deserved vacation. A great way to introduce a younger child to the summer camp experience with the security of a trusted adult.
The GrandCamp is for grandparents of all ages, and for campers entering 2nd grade (Fall 2018) or older.
Letter From The Directors
Dear Camper Parents,
We are so excited to host your child at Sonlight Christian Camp for a week or more this upcoming summer. We look forward to a time of laughter, great food and many fun activities together. The week will be a balance of learning about ourselves and God, a time to ask those tough questions and an opportunity to grow as a person. With hiking, campfires and crazy games, we'll explore God's creation and life as God wants it to be. We hope it will be the BEST week of your child's summer.
If you have any questions or concerns about Sonlight Camp, our staff or our program, please contact us. If there are unique or special circumstances that apply to your child, also let us know so we can serve your family better. Our passions are kids and camp. We want every camper to love the Sonlight Camp experience. See you this summer!
Vaya Con Dios,
Emrys Tyler, Co-Director – emrys@sonlightcamp.org
Sara Tyler, Co-Director – sara@sonlightcamp.org
Chelsea Poest, Program Director – chelsea@sonlightcamp.org
Sonlight Office – 970.264.4379
FAQ's
How old does my grandchild have to be to attend? Is there a maximum age of grandchild?
GrandCamp is for rising 2nd graders thru high schoolers.
Where will my grandchildren and I sleep at camp?
Cabins will be separated by gender and age. Grandmothers will stay with grand daughters. Grand dads with grandsons. For this camp RV units are welcome. If you do choose to bring an RV, grandkids can stay with their grandparents. Please call if you have specific concerns.
I want to go to camp! Can parents attend The GrandCamp?
Sorry, The GrandCamp is specifically designed for grandparents and their grandchildren only.
Activities
Activities at GrandCamp are intentionally programmed for grandchilren and their grandparents to have fun as a family. Some examples of our GrandCamp activities:
Nature walks
Digglers (mountain scooters)
Dodgeball
Archery
Frisbee golf
Geocaching
Bouldering wall and climbing walls
Sonlight's famous "Messy Games"
Arts and crafts
Evening activities (dance party, thematic night games, etc)
Themed meals (i.e. Mario's Italian Dinner or Wild West Burger Cookout)
Fort building
S'mores around the campfire
Worship and family small groups
Soccer and volleyball
Campfire skits and songs
Summer 2018 Theme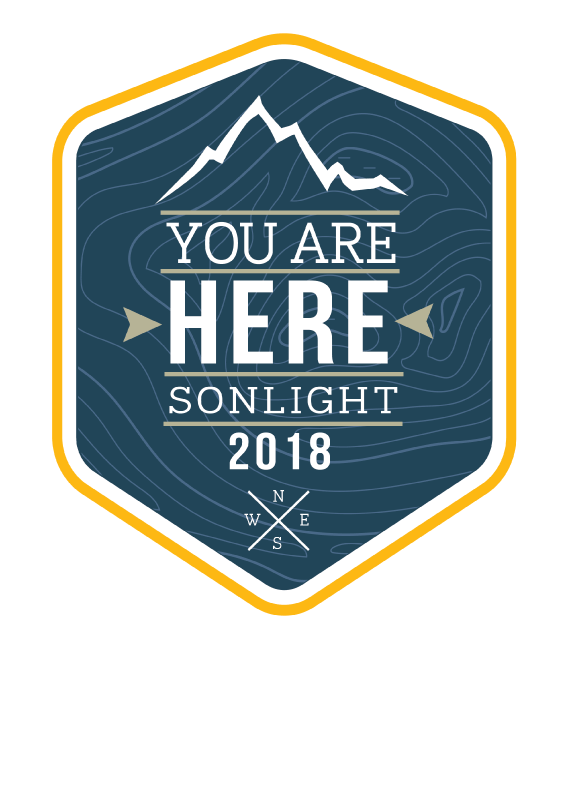 Welcome to Summer 2018: A summer of putting aside the tomorrows and the yesterdays and saying, HEY, I'M HERE TODAY and learning to love and live in the moment. Because, life is happening all around us – in the small moments and in the grand ones, too. Let's gather together this summer to put aside our phones, grab a friend's hand and give three hip hip hoorays to the chance to do life with one another in a real, present, and authentic way.
You are here! Wherever you find yourself right now, I encourage you to be fully there. Don't let the wonder and glory of life pass you by. Jesus continues to work and be fully present in those small, sometimes mundane moments. So, let's all try to live out our lives RIGHT NOW instead of waiting for life's next big moment to happen.
Sing a little louder, dance a little bit crazier, jump a little higher, love a little more. Enjoy it.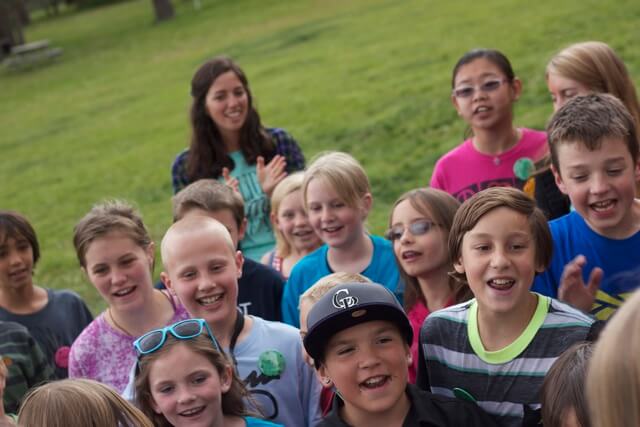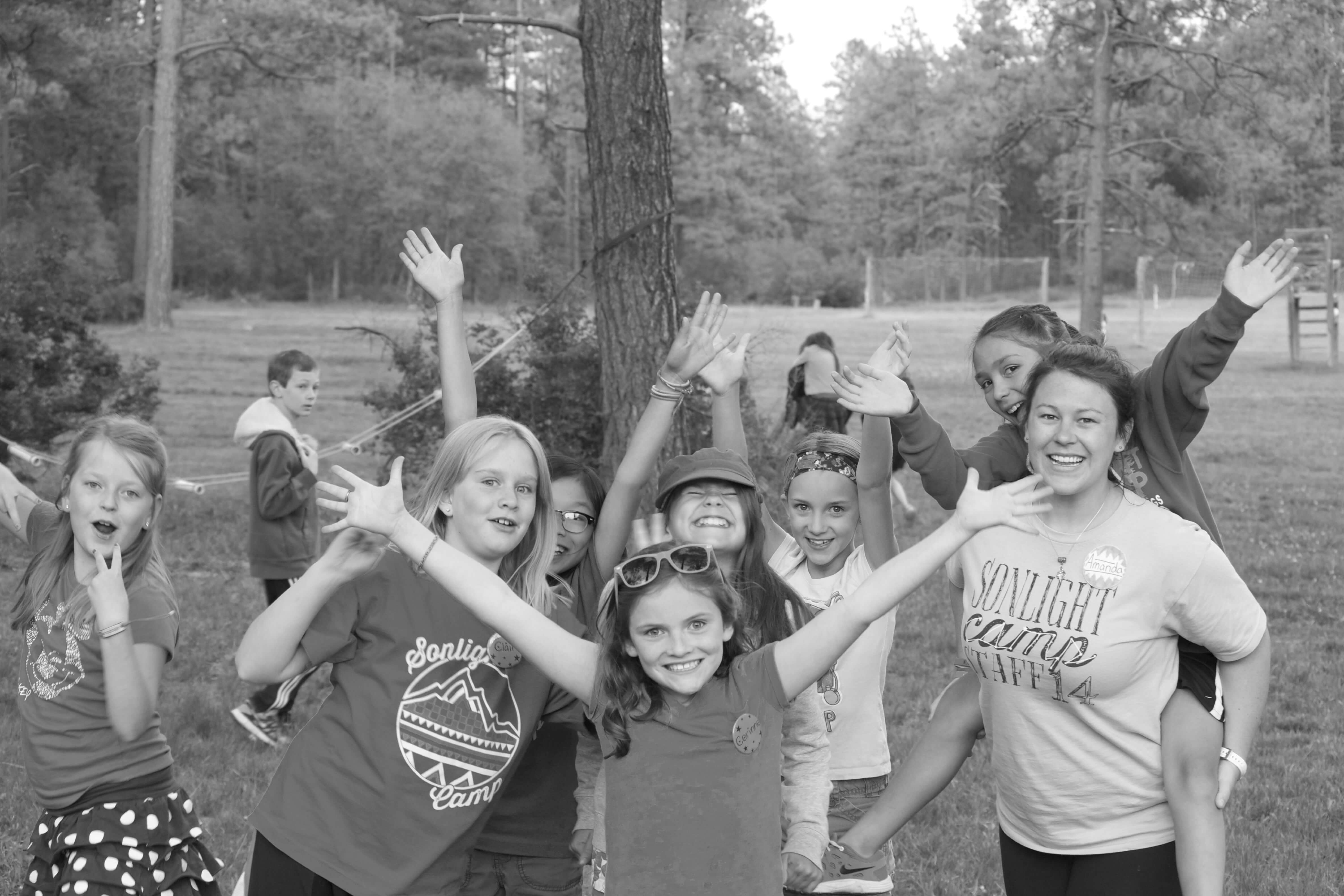 "I liked being considered one of the campers, as a grand!"
GrandCamper 2014