Discovery Camp
4th - 5th - 6th Grade
Hallmarks
Discovery Camps focus on free play in the outdoor world, encouraging teamwork, building community, living our Christian faith in the play, worship and activities of each day. Sonlight is small and we get to know each camper. The mountain setting is an ideal place for kids to play in nature, and grow more confident in who they are by being away from home.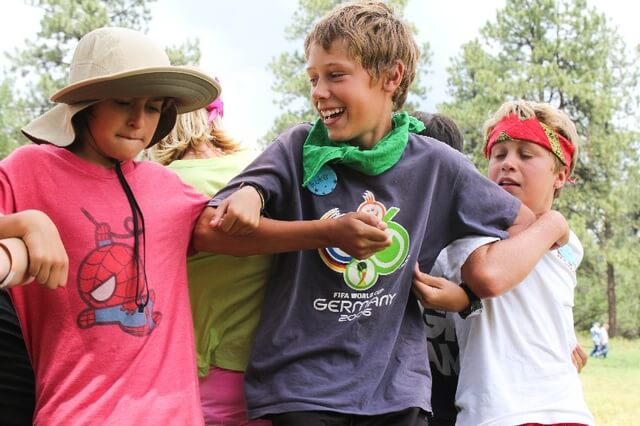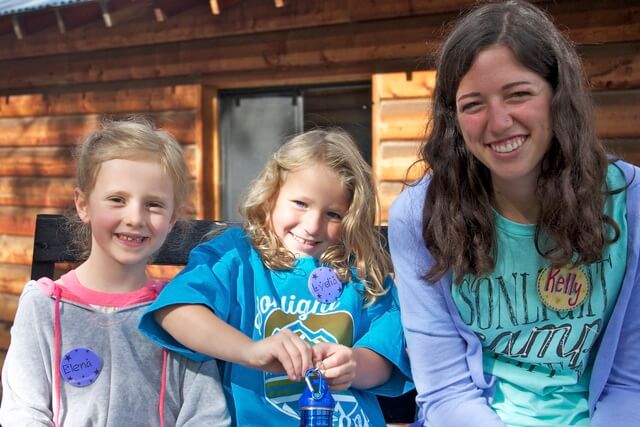 Discovery Camp-June Session: June 17-23, 2018
Tuition: $625 | $460 (subsidized)
Discovery Camp- August Session: August 5-11, 2018
Tuition: $625 | $460 (subsidized)

Arrival time: 4:30-5:30 Sunday
Pickup time: 8:00 am Saturday (coffee and continental breakfast for parents) Closing program at 8:30am Saturday
Financial Aid: Payment Plans Available for all camps. Additional scholarships available based on financial need. Please contact Sara to apply. 970.264.4370
*4th Graders may choose to attend Junior or Discovery Camps, or both!
*6th Graders may choose to attend Discovery or Adventure Camps, or both
Convinced? Of course you are!
Registration opens January 2, 2018
"My kid came home with a bigger sense of the world around him, his faith and community. Thank you."
Camper Parent 2014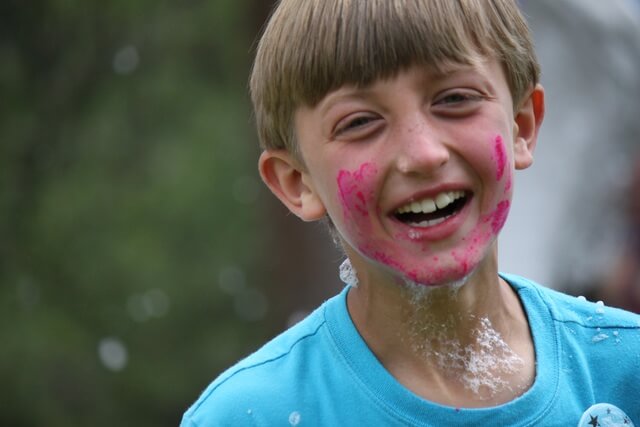 About Discovery Camp
Campers and staff members are energetic and enthusiastic about Discovery Camp! For rising 4th, 5th, or 6th graders, Discovery camps are intentionally programmed with the pre-teen in mind. Whether the week includes old friends or new, campers are proud of their accomplishments on the climbing wall, archery range, learning a new craft or building the best fort in the woods. Time with our speaker is entertaining, and small group time and discussion will encourage kids to think about their faith journey.
Campers benefit from a low staff to camper ratio (1:5) and have the opportunity to meet new friends, laugh and play, and discover confidence away from home.
With 32+ years of camp experience in our pocket, Sonlight believes that camp is a powerful experience in whole-child and faith development, a safe place to try new things, a place to unplug from our digital world, and an opportunity to be surrounded by supportive and loving role models.
Letter From The Directors
Dear Camper Parents,
What a privilege it is for us to have your child at Sonlight Christian Camp for a week or more this upcoming summer. We look forward to a time of laughter, great food and many fun activities together. The week will be a balance of learning about ourselves and God, a time to ask those tough questions and an opportunity to grow as a person. With hiking, campfires and crazy games, we'll explore God's creation and life as we know it. It should be the BEST week of your child's summer.
If you have any questions or concerns about Sonlight Camp, our staff or our program, please contact us. If there are unique or special circumstances about your child, also let us know so we can serve your family better. Our passion is kids and camp. We want every camper to love their camp experience. See you this summer.
Vaya Con Dios,
Winston Marugg, Executive Director
Winston@sonlightcamp.org 970.264.4379
Chelsea Poest, Program Director
Chelsea@sonlightcamp.org 970.264.4379
Emrys Tyler, Incoming Camp Director
Emrys@sonlightcamp.org 970.264.4379
FAQ's
Is Discovery Camp a good fit for my child?
Discovery Camp is intentionally programmed for kids who are looking for the full camp experience. Sonlight realizes the unique challenges parents face when sending their young child to summer camp. Both camper and parents can feel anxious about time away from home. We design our summer camps specifically for this age group to be fun, enriching, innovative and memorable.
How do you hire and train your staff?
We hand-pick college students through our selective hiring process. Pre-summer, our staff go through an extensive 10-day orientation and training. Our summer staff are fully trained in areas such as child development, homesickness, bullying, behavior management and safety. You entrust us with your child and we do not take that lightly. We want your child to have the best summer camp experience possible.
Still have more questions? Call us! Emrys and Sara Tyler, Directors 970.264.4379. Chelsea Poest, Program Director 970.264.4379. Visit American Camp Association's www.campparents.org for advice, how to choose the right camp, the impact of summer camp on child development and helpful information. We believe in the benefits of summer camp. We hope you will too!
Activities
Our Discovery activities are intentionally programmed for the enjoyment and enrichment of pre-teen kids. Some examples of our Discovery Camp activities:
Day hikes in the San Juan National Forest
Team building, meadow games and parachute games
Dodgeball
Archery
Campfires
Daily worship and small group time
Geocaching
Bottle rockets
Bouldering wall and climbing walls
Sonlight's famous "Messy Games"
Arts and crafts
Foam slip n' slide
Frisbee golf
Themed meals (i.e. Mario's Italian Dinner or Wild West Burger Cookout)
Fort building
Soccer
Campfire skits and songs