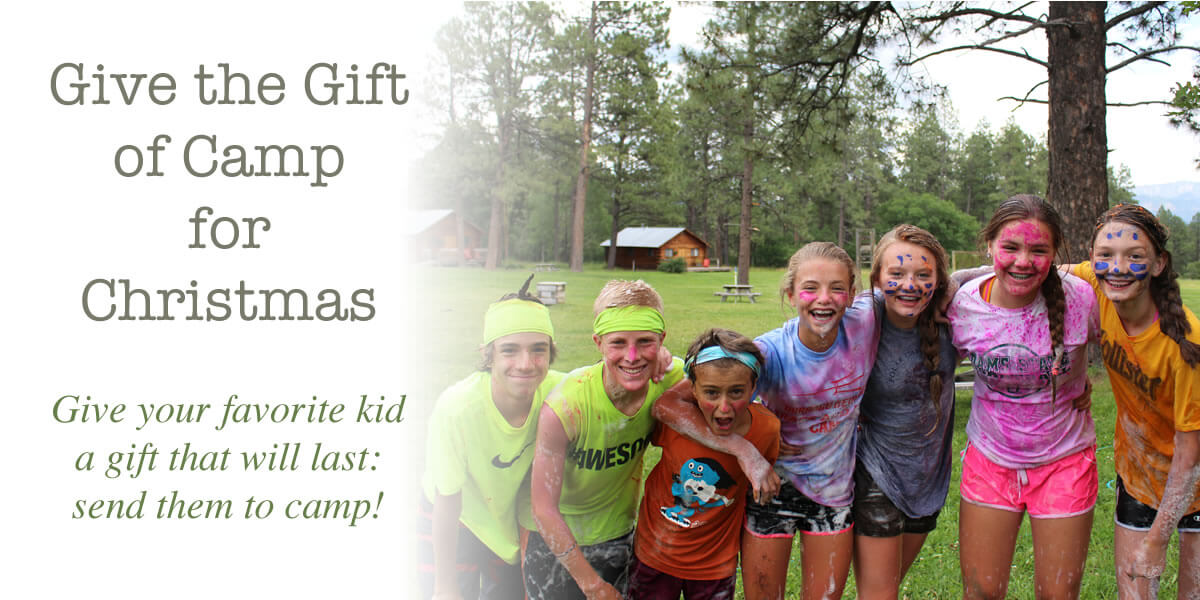 A Gift for a Lifetime
Camp is a gift that will impact a child forever. Giving kids an opportunity to be part of intentional community and be in a place where they can be who God created them to be. Camp friendships last a lifetime, life skills learned will be carried back to family, school and communities.
Give that special child the greatest gift ever – send them to camp!

What is in the gift package?
Sonlight Camp will send a wrapped gift box complete with an enclosure tag, to be placed under the child's Christmas tree.
The gift will be sent to the address of your choice.
Your gift box contains:
an exclusive Sonlight t-shirt
a gift certificate your child can use towards tuition for the camp of your choice, in the amount of your choice. Gift certificates do not guarantee space in camp. Registrations open January 2, 2020
Total cost:  The amount you choose for the gift certificate plus $15 shipping and processing fee
Please e-mail Sara or call Sonlight for details (970) 264-4379

Order Now
For packages to arrive before Christmas, order by December 15th. Orders will be accepted through December 31, 2019, with no guarantee of a specific date of delivery.
Purchase the Gift of Camp
How can you go wrong with a gift that lasts a lifetime?