Hallmarks of Family Camp | GrandCamp
Our programming is intentional to build relationships between the generations, creating memories that will last a lifetime. An ideal time to introduce younger kids to camp with some support in place. We do camp with families, with our summer counselors supporting all activities.
August 7-10, 2022
Arrival Time: Sunday 4:30-5:30
Departure Time: 9:00 am Wednesday. We'll have a short closing program before departure
Tuition:
$399/person
$199/person Subsidized Tuition.
Additional scholarships available
Financial Aid: Payment Plans Available
Additional scholarships available based on financial need – contact Mary to apply 970.264.4379.
For registration: Due to issues beyond our control, adults will have to call the Sonlight registrar Mary: 970.264.4379 to register
Families will have their own cabin/sleeping area.
"What I perceive as a grand is that every camper was welcomed, encouraged and loved. Every single thing over the three days was showing god's love and grace."
Due to issues beyond our control registration for GrandCamp works best over the phone. Call Mary 970.264.4379 to register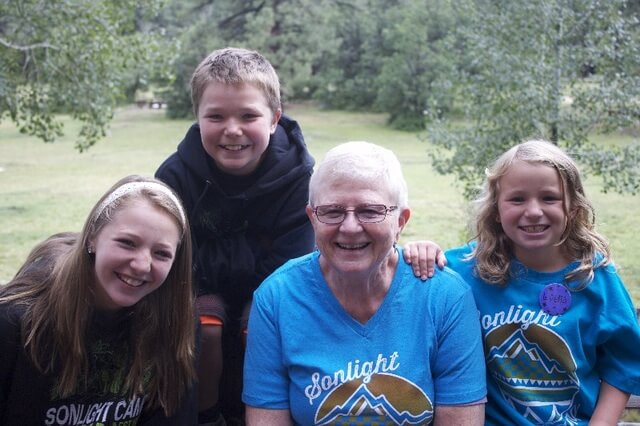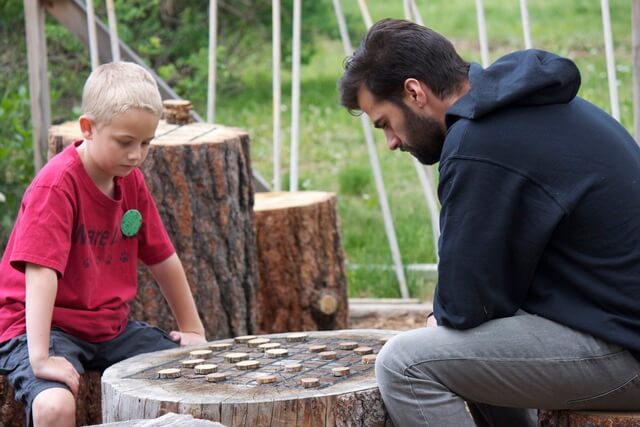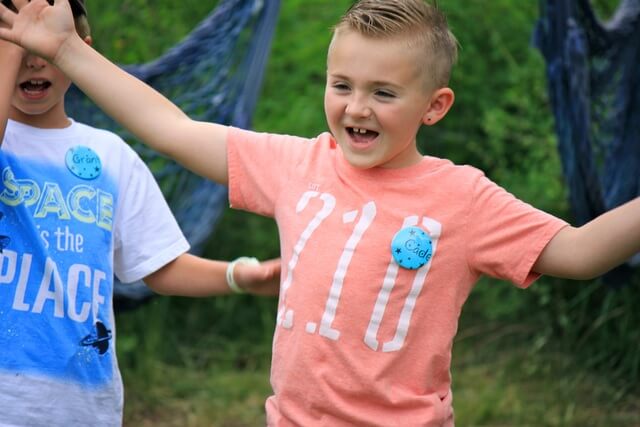 About Family / Grand Retreat
Camp for Families!
Camp is for all ages. Sonlight offers an opportunity for parents and grandparents to experience camp as a family. Hiking, crafts, games, songs, biking, s'mores around the campfire – enjoy all this and more as you grow closer as a family within a fun, Christ centered environment!
A great way to introduce a younger child to the summer camp experience with the security of a trusted adult.
Activities
Activities at GrandCamp are intentionally programmed for grandchilren and their grandparents to have fun as a family.
Some examples of our GrandCamp activities:
Nature walks
Digglers (mountain scooters)
Dodgeball
Archery
Frisbee golf
Geocaching
Bouldering wall and climbing walls
Sonlight's famous "Messy Games"
Arts and crafts
Evening activities (dance party, thematic night games, etc)
Themed meals (i.e. Mario's Italian Dinner or Wild West Burger Cookout)
Fort building
S'mores around the campfire
Worship and family small groups
Soccer and volleyball
Campfire skits and songs
Banquet Night Theme
2022 Banquet Theme: Coming Soon!
Letter From The Directors
Emrys & Sara Tyler, Sonlight Christian Camp
Be With Kids, and Show Them God. Sonlight is ready for another year of living Christ's mission and empowering youth to become all that God intends them to be.
Bryce Baca now has one full year under his belt as the Program Director. He and the rest of our staff last summer did an excellent job and he is now thinking up creative and innovative ways to make 2020 the best summer ever!
We continue to seek ways to remain faithful to Christ's mission in raising young people for God's reign. As part of our broad mission, we are happily exploring ways we can partner with other agencies that love kids—like our local school district, regional scout organizations, and the like. We are working to make the name of Sonlight known more broadly as a place of God's rest and blessing for whoever might want to avail themselves of this ministry.
Thanks for entrusting us with the care of your children and youth—Sonlight continues its ACA-accreditation so that our programs and facilities will be the best that they can be. We continue to seek ways to make camp better: faithful, healthy, and fun. We are blessed by the commitment of campers, parents, guests, and donors who consider Sonlight to be a home away from home.
We look forward to seeing you soon, greeting you with "Welcome home!" and offering you fresh-baked cookies.
In Christ with You,
Emrys & Sara
Emrys Tyler, Co-Director – [email protected]
Sara Tyler, Co-Director – [email protected]
Sonlight Office – 970.264.4379
Cancellation Policy
Should you cancel your registration, there will be a $100 cancellation fee. If you cancel your registration within 14 days of the start of the camp and we are unable to fill your child's space there are no refunds. There are no refunds or pro-rated pricing for early departures or late arrivals.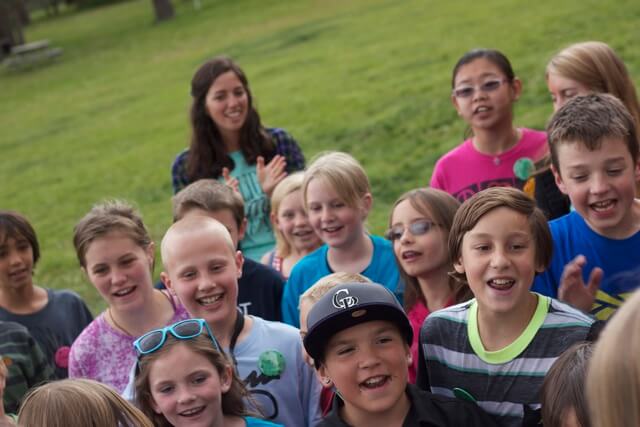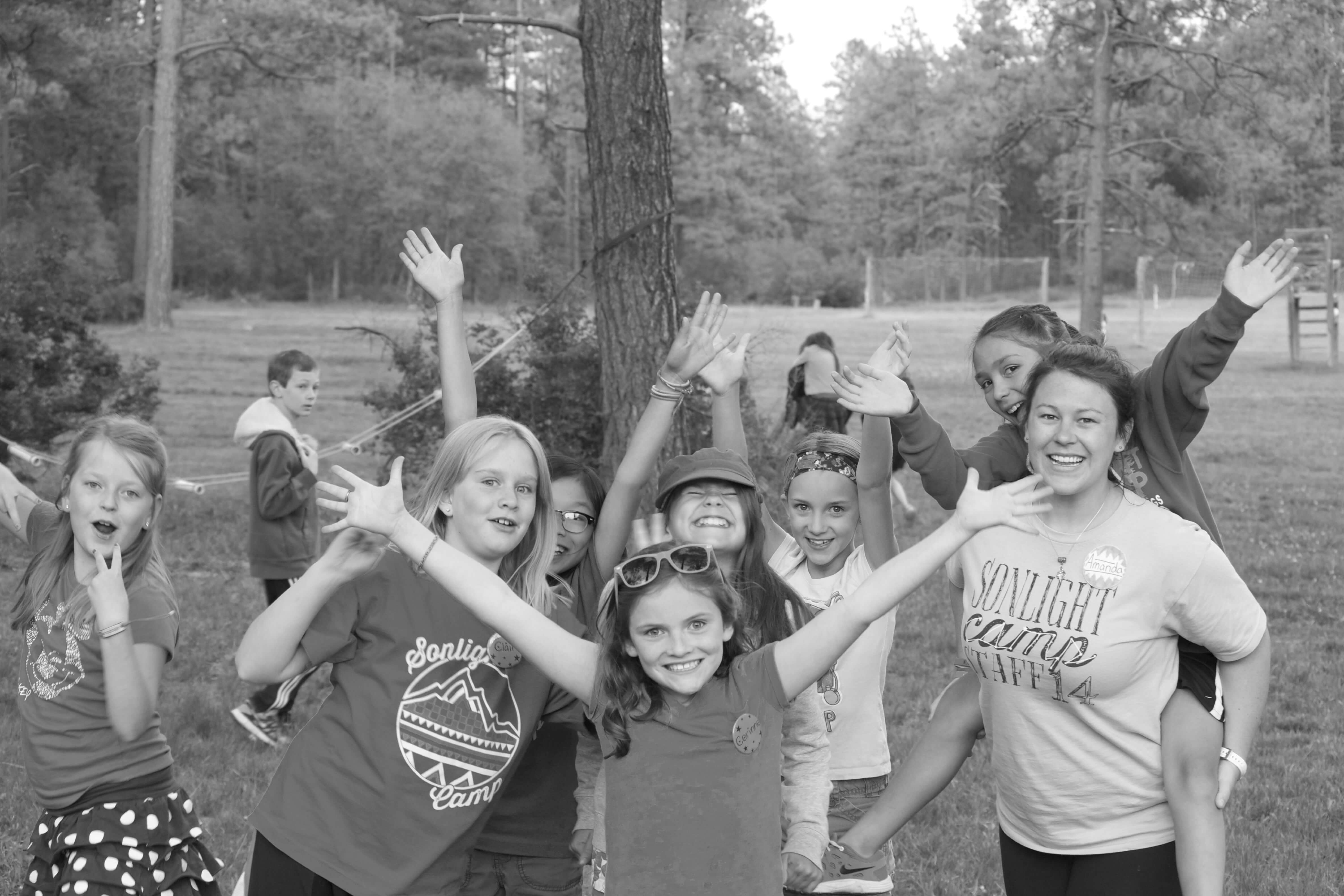 Schedule subject to change, but this gives you an idea of our week
"I liked being considered one of the campers, as a grand!"