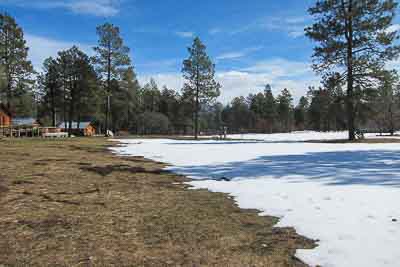 "It was one of those March days when the sun shines hot and the wind blows cold: when it is summer in the light, and winter in the shade."

– Charles Dickens
March already! Spring is in the air, in the office and all over the meadow. The snow is shrinking, and green grass starting to show in the sunny places. Chelsea and Winston have just about wrapped up all the staff hiring, and we have a great team for the summer. If you applied for a job and didn't get hired, know that the decisions were hard. We had many, many applicants for only a few job openings.
Our weekends are full with ski groups, we look forward to Joel and the group from Phoenix area Lutheran churches this weekend. Joel has been bringing a group to Sonlight for a ski trip since the early 1980's. He also returns in the summer as our speaker for GrandCamp. Spring conditions are plentiful at Wolf Creek, 8″ fresh snow two nights ago bluebird days are predicted for the rest of the week.